February 15, 2013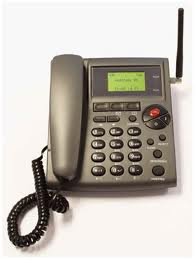 The future of landline phone service in Kentucky is once again up for debate in the state legislature. On Thursday, February 14 Senate Bill 88 passed out of the senate in a 24-13 vote. The bill will now move to a house committee for review.Titled the New Economy Communications Act by bill proponents – Senate Bill 88 would deregulate landline service across the state, making it so that large companies such as AT&T, Windstream and Cincinnati Bell would no longer be required to provide new landline service or maintain existing landlines in most parts of the state.
[wpdm_file id=4]
Opponents fear that such an abrupt transition would leave many in the state without reliable or affordable service, and would be particularly harmful to rural, low-income and elderly Kentuckians.  Bill Supporters say such changes are necessary in order to modernize Kentucky's communication's system.  AT&T Kentucky President Mary Pat Regan wrote in the Lexington Herald Leader that the bill "encourages additional investment and innovation, resulting in greater competition through newer and faster technologies that customers demand.
But according to Tom Fitzgerald, director of the Kentucky Resources Council, the bill does not insure that new internet services coming to an area would be as reliable or as affordable as what residents already have with basic landlines. The bill would also strip the public service commission of oversight of basic phone service. Senate Bill 88 in Kentucky is the latest in a nationwide push from major phone companies including AT & T to deregulate service.