December 21, 2022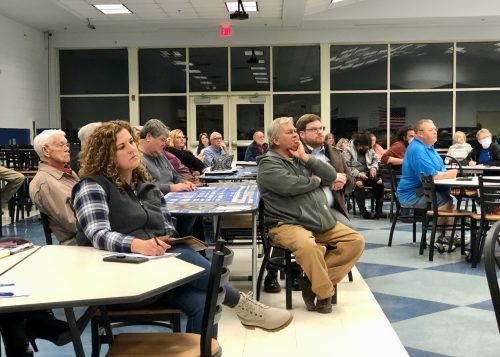 In Sept. 2022, the Bureau of Prisons announced that it was reviving a plan to build and operate a federal correctional institution and prison camp in Letcher County, KY,  an area that was devastated by flooding on July 28, 2022. This episode shares the comments, both pro and con, that members of the public delivered to Bureau of Prisons representatives regarding bringing this facility to the county.
Plans for a prison originated in 2006 when Congress authorized a study for a high security facility which was eventually approved for a site in Roxanna, KY, in 2018. However, that plan was withdrawn in 2019. Now the Bureau of Prisons is proposing a medium security prison and work camp and began the process of creating a Draft Environmental Impact Statement with a public meeting on November 17 at Letcher County Central High School. One hundred-fifty people signed in at the high school and another 54 were attending by way of the internet.
While some supporters said they thought the prison would bring jobs and economic revitalization to the area, others commented that $500 million, the cost of building the prison, would be better used in other ways especially rebuilding housing and infrastructure destroyed in the flood. According to FEMA data, 27% of Letcher County homes suffered damage, with 20% uninhabitable without repairs.
Comments from the meeting have been lightly edited. All speakers received applause from the audience but that has been edited out for time's sake. Information about the proposed prison is available here.   There will be additional public comment periods as Draft Impact Statements are developed.