August 29, 2022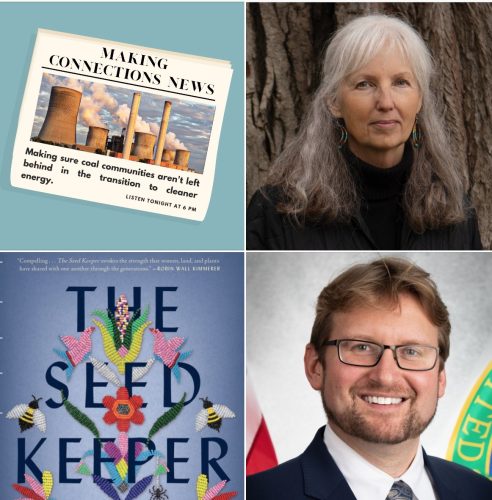 This episode is looking to the future with interviews with Diane Wilson about her book "The Seed Keeper," and Brian Anderson, the leader of the Biden Administration effort to make sure coal communities are not left behind in the transition to cleaner energy. Thanks to Everywhere Radio from the Rural Assembly and AppalachAmerica for sharing these interviews.
Diane Wilson (Dakota) sat down with Rural Assembly Program Associate Tyler Owens during Rural Women Everywhere to talk about Wilson's most recent book "The Seed Keeper," which follows a Dakota family's struggle to preserve their way of life, and their sacrifices to protect what matters most. During this conversation Wilson and Owens explore where Wilson finds her inspiration, the importance of continuing a tradition of storytelling, and the importance of connection to the earth. Diane Wilson is a writer, speaker, and editor, who has published two award-winning books, as well as essays in numerous publications.
Next AppalachAmerica host Jeff Young asks what Appalachia without coal might become and talks with two individuals who are leading efforts to support a transition to cleaner energy that also rebuilds the region's green economy. These interviews took place in the spring of 2021 not long after the Biden Administration took office.
Brian Anderson comes from a family that has a generations-long connection to West Virginia coal and fossil fuel development. Jeff Young talks with Anderson about the multi-agency federal working group he's leading to support a sustainable transition to clean energy, and about his role as director of the Department of Energy's National Energy Technology Laboratory. Also, what might a Green New Deal look like in Appalachia? Jeff talks with design professor Billy Fleming about a project to give form to Appalachian people's ideas about a more sustainable future.