July 20, 2016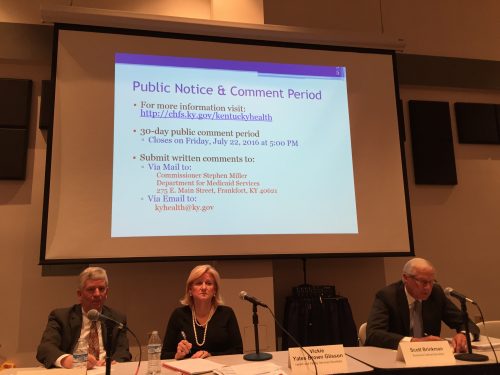 Over 30 people spoke out about KY Governor Matt Bevin's proposed changes to the state's Medicaid system that through its expansion has seen almost 500,000 low income Kentuckians find health care coverage. WMMT covered the July 7 Public Hearing in Hazard on the Section 11-15 Medicaid waiver that the Bevin Administration is seeking. This Mountain Talk features comments from health care providers, mental health advocates, policy analysts, and regular works who work with those on Medicaid or are themselves beneficiaries of the program.
The KY Cabinet for Health and Family Services is accepting comments on the proposal through 5 pm Friday July 22. Email [email protected].
Go here for a description of the waiver. The Kentucky Center for Budget Policy and Kentucky Voices for Health are also good sources of information.