January 12, 2020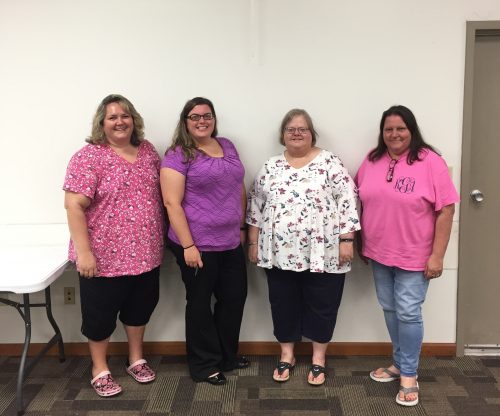 As we think about ways to diversify our economy and improve our quality of life, our health is an essential part of the picture. Disease and mortality rates are considerably higher in central Appalachia than in the rest of the nation and in many ways limit our potential to work and live happily. Prevent Diabetes EKY is a new series produced by Making Connections News to share eastern Kentuckians' experiences living with diabetes and prediabetes, while showcasing current efforts to slow down or prevent Type 2 diabetes in the region.
If you live in Appalachian Kentucky, the odds are that you know somebody–maybe even a family member–that has Type 2 diabetes: eastern Kentucky suffers from higher rates of type 2 diabetes than the rest of the state, and the rest of the country.  But something you might not know is that, in many cases, type 2 diabetes can be prevented, even if it runs in your family. This report focuses in on a lifestyle change program that's being offered all across the region that is trying to help people do just that — the Diabetes Prevention Program.
Because the symptoms are often hidden, it's possible to have prediabetes–or sometimes even type 2 diabetes–without even knowing it.  For a short quiz to see if you might be at risk, check out doihaveprediabetes.org.  The Diabetes Prevention Program is currently offered at the Kentucky River District Health Departments, Juniper Health, the Johnson County Health Department, the Clay County Health Department, and the Clover Fork Clinic in Harlan County. You can contact any of those organizations for more information or to sign up.
Pictured here are the Diabetes Prevention Program Facilitators and Participants at Juniper Health in Breathitt County, Ky. L-R: Bridget Turner, Rebecca Smith, Karen Kerr, Kathy Gay.
The Prevent Diabetes EKY series is supported by the Kentucky Department for Public Health.